Among the most crucial elements while starting your company, selecting its name rests on top.   The name plays a vital role in the development of a brand or a company. A company's name can make its reputation or can break it, as well.
The name of a company dramatically impacts its growth and customer-conversion ability. The first impression that hits your customer is your brand's name, so choose a simple yet powerful company name that can help you promote your brand.
The whole customer-seller relationship depends on the first impression. Imagine if it goes wrong; you might find yourself in hot water.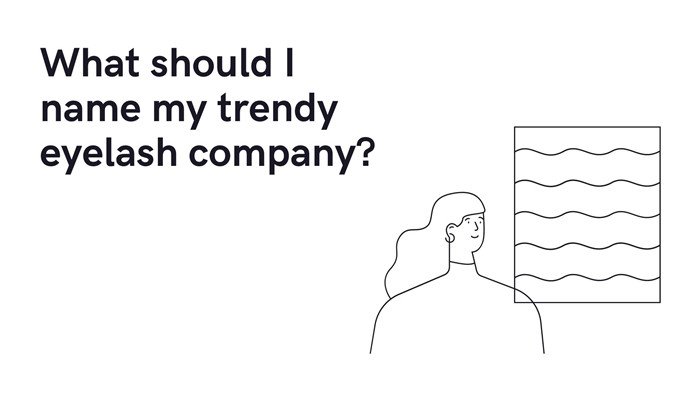 Choose limitless names!
Choosing too narrow of a name for your company may cause it harm in the future; think for a second if Elon Musk had picked the name "SpaceRockets" instead of "SpaceX." So, try to avoid such names that limit your business.
If I had an eyelash company, I would love to name it "SlayingLashes" or "DazzLashes" or "SleeLashes" instead of simple "EyeLashesStore" because I am selling a wide variety of lashes that includes silk lashes, mink lashes, and also eyelash extensions.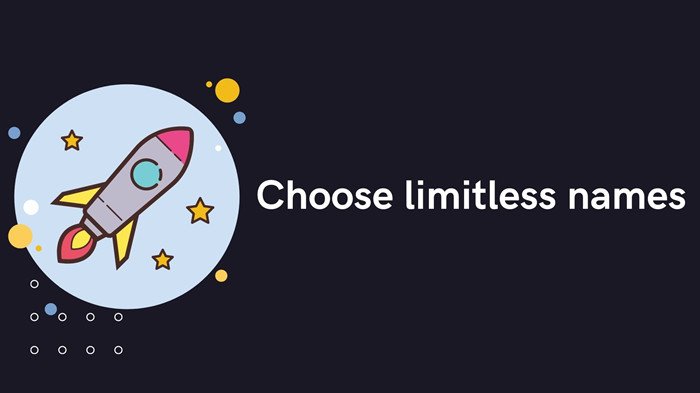 Choose Easy-to-spell names!
A hard and fast rule, i.e., keep it simple. So, always choose a name that is easy to remember and easy to spell as the customer will tend to remember only those names that are easy to pronounce.
Choosing a simple brand's name will stop your customers from getting confused
A thoroughly described name.
Every company possesses a certain kind of values and beliefs that are endorsed by people. The name of the company should reflect those values and beliefs.
Let say a name here, e.g., Apple, here you will think beyond their products like elegant design, unique functions of a handset, etc.
Therefore, try to choose to build a name that ultimately depicts your values and specialties.
As for an eyelash company, I would recommend producing such a name that can illustrate the uniqueness, elegance, and quality of your Eyelashes so that a customer can easily be convinced to contact you to follow the latest trend.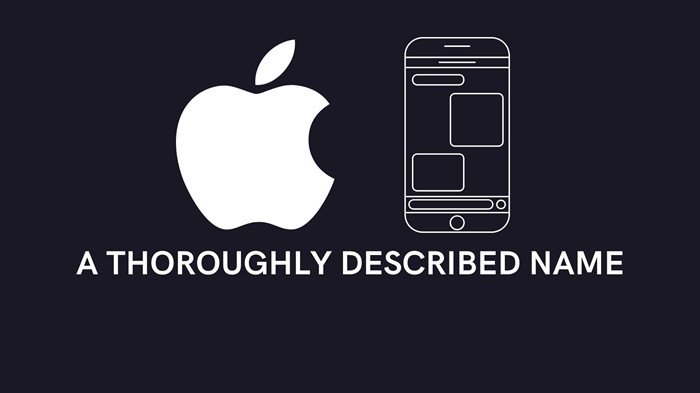 How to name your business?
Do some internet research:
Once you have confirmed your name, do some web research because some other company may have already chosen the name you selected. So, to avoid any disruption and inconvenience in the future, make some effort and confirm that you have picked up a unique name
Transform your name into a Cliché:
People tend to choose their company's name that starts or ends with Apex, Summit, Climax, etc. I agree that there is nothing wrong with using such words, but these names are over-saturated now.
Instead of using these words, try to use a combination of optimistic and powerful stories. Like there is a company with a name called "Fresh Books." That is what is termed as conveying a promising title without sounding common.
Get some reviews of others on the name:
You will never want to choose a dull or monotonous name for your company. So, to analyze whether the selected title is catchy & interesting or not, get some feedback from your family, friends, colleagues, or by posting on social media.
All this feedback will help you to rate your name on the scale of least to most attractive.
Reliable resources for suggesting names:
It is an excellent habit to take others' help and the internet while brainstorming for some things.
There are some reliable internet websites out there that help you in brainstorming names, such as:
Use non-native words:
Using non-native or foreign words for your business's name may seem odd, but it will be memorable for the potential customer. Maybe, you have a hair salon with an Arabic name or an eyelash company with a French or Italian name.
Abbreviations:
Many of the world's great businesses do not have lengthy names as it is known at lengthy names are hard to perceive and memorize compared to short or abbreviated words. Like if we talk about Kentucky Fried Chicken, it is a really long name for a business, but it is called KFC (its abbreviated form).
Never copy the competitor's name:
Starting any business or company demands uniqueness from your side. So, to be creative and different in your specific field never-ever copy your competitors in any way, especially when it comes to naming your company.
Copying your competitors' names will depict that you are bogus. It will also make it difficult to get repeat work as potential customers will confuse you and your competitor.
Simplicity:
The simpler the name, the easier it will be to pronounce. Your company's name should be so descriptive that it must communicate your brand story.
Relevance:
An irrelevant name will give the wrong impression to your customers, and it will also be difficult to execute your company's marketing campaign.
The relevant name will also allow your potential customers to know about your brand instead of digging it too far.
Digital availability:
We are living in a digitally-driven world where everything is in your hands and just one click away. So, to make your company approachable, you must pick a name with an available URL, preferably one ending in .com.
What a mighty name does for a business?
The first impression of your customer:
A first impression drives the entire business relationship, so making a persuasive impression is necessary for a successful business. The very first thing that a customer interacts with is the name of your business. The name of your company conveys the story, ethics, and morals of your company.
Consider your company's name as the first handshake with your client; it has the power to initiate a good relationship.
Memorability:
Complex, lengthy and complicated names are hard to memorize by customers, decreasing the chances of conversion and repeat orders. So, to avoid this complexity, choose simple names that are easy to remember and provoke your clients to shop with you again.
Media Coverage:
Your business name can attract media coverage, as well. Journalists prefer to aim at such terms that are famous among people and can draw attention quickly.
Such names are easy to remember and attract attention. It also helps people to recall when it comes to recommending to other people.
In a nutshell, a powerful, mighty, simple, and broad title of your company can take your business to its apex. These are some of the essential attributes that can help you run your marketing campaign successfully. When it comes to drawing people's attention, your brand's name is the sole thing that can do the job.
So, think and choose wisely as your company's future depends on your selection.