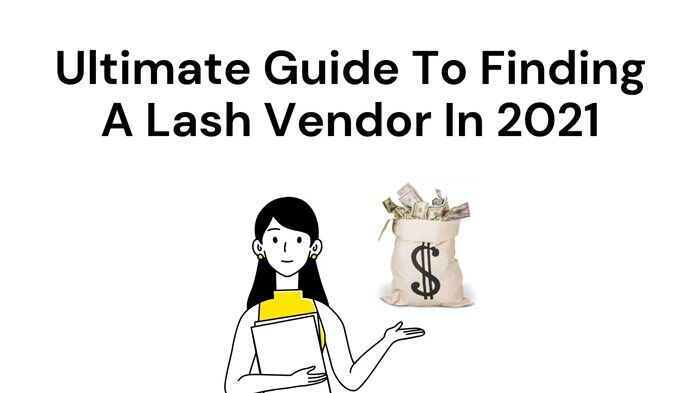 Are you looking to find a wholesale mink lash vendor? Don't know where to start? Don't worry. We have all the answers for you.
Finding a lash vendor is a challenging task, but it is not impossible. The trick is to look for specific things so you can find one that best suits your preferences. The market for eyelash extensions is growing exponentially.
Eyelash sales are at an all-time high, and there is no better time than now to profit from this business. Here are some statistics that will help you understand the profitability of the eyelash business:
From 2017 to 2018, eyelash extensions grew by over $270 million
80% of eyelash extension sellers are satisfied with their career choice
More than half of the eyelash sellers have their own site
So, you can profit from this too, by finding the perfect wholesale mink lash vendor. Here is how you can do that.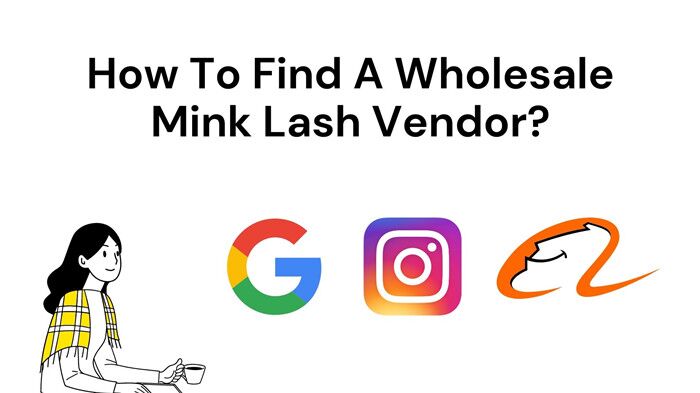 How To Find A Wholesale Mink Lash Vendor?
There are thousands of mink eyelashes vendors out there. The market is competitive, but not everyone offers quality. Here are the many steps you can take to choose the perfect vendor for your business: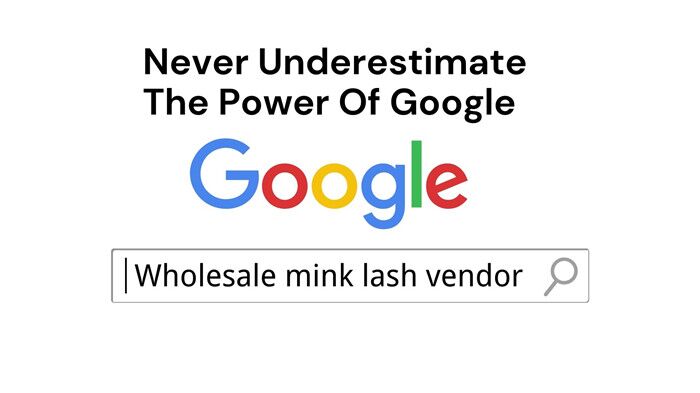 Never Underestimate The Power Of Google
A simple Google search can provide you with a list of false eyelashes manufacturers and vendors. However, you can also make use of other search engines. These include Bing, Yahoo, AOL, Baidu, and many others.
The trick is to use keywords to find the best wholesale vendors. For example, you can use long-tail keywords such as:
Wholesale mink lash vendor
False eyelashes manufacturer
Wholesale lash vendor USA(you can put the name of any country depending on where you want to find your vendor)
Mink eyelashes vendors
Adding more descriptive information
Using such keywords and adding more descriptive information will narrow your search. That way, you will get the results you want on the first page of the search engine.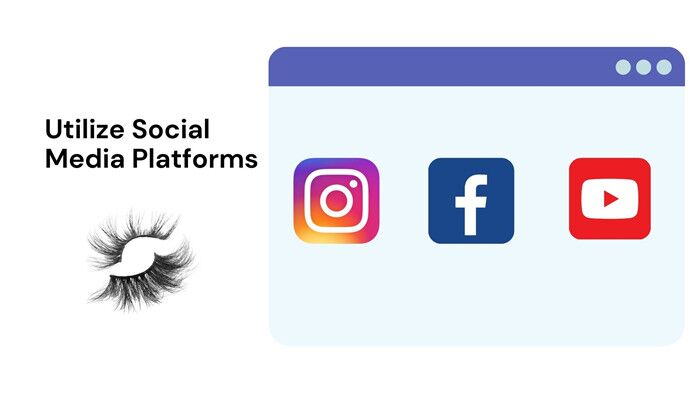 Utilize Social Media Platforms
You can search for lash vendors on various platforms such as Instagram, Facebook, YouTube, etc. The most popular platform to conduct such a search is Facebook. It is widely used for B2B promotions.
You can join Facebook groups that are dedicated to eyelash wholesalers. You can also join groups that are dedicated to the interest of eyelash extensions. Utilizing such methods will help you broaden your search and provide you with more options.
Another popular social media platform is Instagram. You can search long-tail keywords on this platform too to find the best wholesale mink lash vendor. Once you search, It will show you many Instagram pages of various lash vendors.
You can then connect with the vendors, and find suitable false eyelashes for your business. You can utilize the same strategies on other social media platforms to find more vendors.
Trade Shows And Exhibitions
Exhibitions and trade shows are held in many countries. However, the most popular are China exhibitions. They happen throughout the year, and people from all over the world attend them.
That is because they are the number one false eyelashes manufacturer and supplier. You will find endless options to choose from in their trade shows and exhibitions. Here is how attending a trade show or exhibition can help:
Meeting multiple vendors
Chance to see the actual product
Clear any questions you may have about the product
Get detailed information about the product from the vendor
Of course, to get all this information, you need to find an exhibition or trade show to attend. The easiest way to do this is to perform a Google search and find trade shows in your area. It will provide you a list of all such events happening, and you can attend the one you like.
Trade Magazines And Journals
If you want a wealth of information on vendors, you can make swift through trade journals and magazines. These should be specific to your industry if you want to find a wholesale mink lash vendor. Every advertiser in the magazine will be a distributor, wholesaler, or manufacturer.
So, in just one issue of a trade magazine, you will stumble upon many contacts for various vendors. You can then make a list and sort them depending on your preferences. Besides such publications, you can also subscribe to blogs and newsletters.
Newsletters and blogs are the best ways to keep up with the news and updates of your industry.
B2B Marketplaces
B2B marketplaces are designed so that buyers and sellers can meet from different industries. There are numerous B2B marketplaces out there. However, the most famous one is Alibaba.
You can put your keyword, such as false eyelash manufacturer, in their search bar, and many results will pop up. It will provide you with all the information on the B2B vendor. This will include:
Products
Pricing
Pictures
Product description
Any other information about the product
Such platforms have various ways of letting a buyer know that the supplier is registered. For example, on Alibaba, there are verified suppliers and China gold suppliers. China gold suppliers need to pay more to advertise on Alibaba. So, the suppliers can opt for this gold situation to showcase their products.
There are many ways of finding a reliable and trustworthy supplier. When you perform your search, you need to keep all these things in mind to find the best vendor.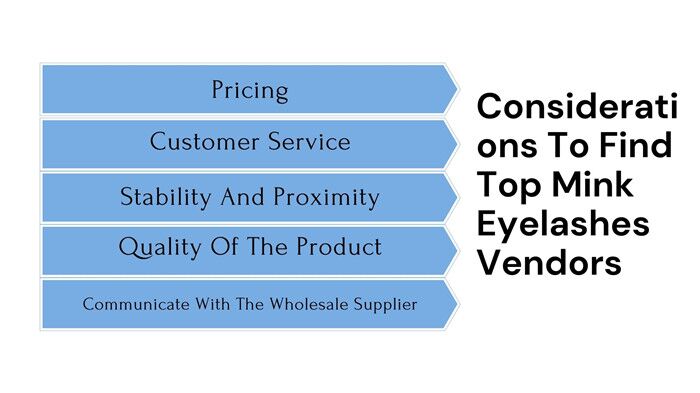 Considerations To Find Top Mink Eyelashes Vendors
Now that you know the different ways you can find a wholesale mink lash vendor, it is time to narrow down your list. It would be best if you created a criterion for selecting the best false eyelash manufacturer. Here are the top things you should consider:
Pricing
As a business or a seller, you should always be looking to maximize your money's value. That means finding the best product at the most affordable rate. Cheap is not always good, and that's why you should never settle for a vendor with the lowest bid.
Quality is everything when it comes to eyelashes. That is why you must find a high-quality mink eyelash at an acceptable market rate that is neither too high nor low. Make sure that the vendor provides you with a full picture of the cost.
For example, they should communicate if they will add costs such as:
Maintenance fees
Special boxes fees
Unit price without custom lashes boxes
Any other hidden fee or charge
Communicate with the wholesale mink eyelashes vendors, and make sure you are getting a full estimate of the costs. You can then narrow down your choices, depending on what fits your budget.
Customer Service
Vendors with a reputation for excellent customer service will take better care of you. They will go out of the way to satisfy your demands, and you will face no problems doing business with them. That's why you need to ask vendors for referrals.
These referrals are essential as they will let you know the first-hand experience of people with the vendor. You can then go through those referrals, and understand if they offer the customer service you are looking for. However, don't just stick to referrals.
You can also do your own research to understand the reputation of the vendor. For example, a simple Google search will give you all the answers. Many customers post feedbacks on different forums with vendors.
So, you can perform an online search and see the reviews that have been posted for the vendor. You will find both good and bad reviews, giving you a full picture of working with the vendor. You can then further narrow your list after looking at this.
Stability And Proximity
By stability, we mean how long the vendor has been in the industry. The longer they have been in the industry, the more reliable they are. A general rule of thumb is that being in business for over five years or more indicates stability.
You should always opt for a stable vendor because they will provide you with a more seamless experience. On the other hand, you should also consider proximity. That means how close a vendor is to you in terms of geographical location.
The further the wholesale mink lash vendor is, the higher the shipping cost will be. That is why you should keep your options open for vendors that are closer in proximity. They will offer a lower shipping cost, and if they are a part of your community, they will have a higher sense of responsibility.
Of course, in the age of globalization, overseas orders are the most common worldwide. However, they may take longer to arrive at you. It is important to communicate with your vendor and see their reliability in terms of delivery time and shipping costs.
Quality Of The Product
None of it matters if the quality of the mink eyelash is poor. There are many false eyelash manufacturers out there that make low-quality lashes. You will have to do some extensive research before you find a good quality mink lash.
While looking at product pictures and information is great, you should also ask for samples. The vendor should be able to provide you a sample to test it out before you make a bulk order. If a vendor does not provide this option, then it is better to move on.
After all, you don't want to invest in a product you have never seen yourself. To ensure the highest quality product, you can ask the vendor for their manufacturing process. They should be transparent about their process from start to finish so your mind can be at ease.
Quality control is important because people will not invest in low-quality mink lashes. If you want to stay successful in the long-run, you need to have good quality mink lashes.
Communicate With The Wholesale Supplier
Once you have used these four ways to narrow your list, it is important to contact the vendors. Your first experience should be smooth, and the wholesale mink lash vendor should be able to provide you the answers you need. However, as a seller, here are the things you should talk about:
Regions they supply to
Minimum Order Quantity requirements
Unit prices
You can either contact them via email or WhatsApp. In your first conversation, you should clear out these three things. They will give you an idea of what to expect from the vendor.
If you need more information, you can follow up with them again. However, if you want the best false eyelashes manufacturer, you should be honest about what you're looking for. Communicate openly with the vendor and tell them exactly what you need.
After all, you need to find the best, and you can't have that without honest communication. Doing so may help the vendor offer you better prices and shipping, so it never hurts to communicate honestly.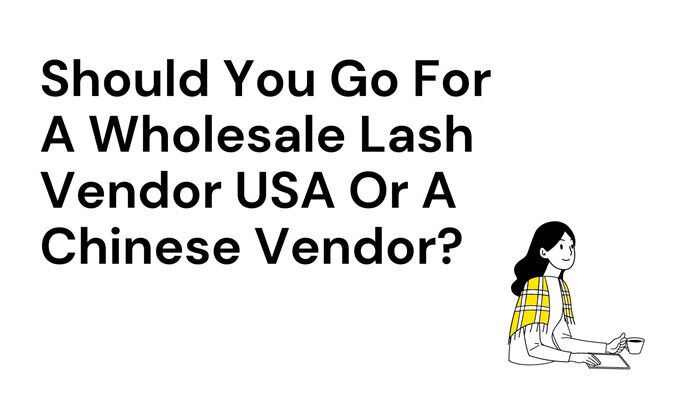 Should You Go For A Wholesale Lash Vendor USA Or A Chinese Vendor?
These are the two vendors that have been dominating the lash market for quite some time. People either go for a wholesale lash vendor the USA or a Chinese one. Of course, this depends on your budget and preferences.
Chinese vendors are much cheaper because their labor cost is low. They also have a stellar reputation for providing high-quality mink lashes. Many beauty businesses, salons, etc., buy their eyelashes from Chinese suppliers.
On the other hand, American vendors are priced higher. However, you can avoid paying import duties and communicate seamlessly. In the end, both of them offer high-quality extensions, so the choice is up to you.
Final Words
That was your complete guide to finding a wholesale mink lash vendor in 2021. Follow our guide, and you will end up choosing the best lash vendor for your business.