Wearing false eyelashes for the first time can feel overwhelming. Applying them correctly can be challenging, and it takes some practice to get used to it. Of course, when this learning curve is over, using the false eyelashes will become a breeze.
You will love wearing them and also find it convenient to apply them. Still don't believe us? Here are the top reasons you should wear mink eyelashes.
Making Your Eyes Look Gorgeous
Do you have short eyelashes? Do you want to make your eyelashes look thick and beautiful? If you do, then the mink eyelashes can solve all your problems.
They come in various styles and thicknesses. That means you can easily choose the look you want to achieve and look stunning. The key is to opt for a false eyelash that is right in length and style.
You can choose a more natural false eyelash for a casual look, and you can choose a dramatic false eyelash for a more glamorous look. The options are endless, and all of them will enhance the appearance of your eyes.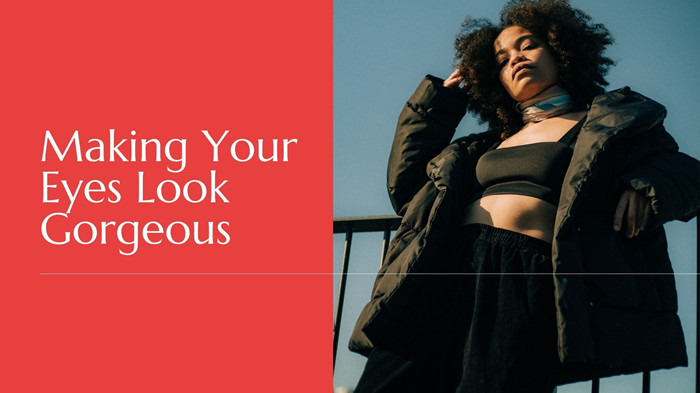 Good For Natural Lashes
False eyelashes damaging natural lashes are a myth. It couldn't be further from the truth. In reality, false mink eyelashes protect your natural eyelashes. Are you wondering how that is possible?
Well, firstly, the use of false eyelashes means you will be using less mascara on your natural eyelashes. Consistent use of mascara on natural lashes is damaging because it makes your lashes weak. So, when you use false eyelashes, it allows your natural lashes to grow healthier and thicker.
Of course, you have to be careful and gently apply the lashes, remove them, and take care of them. Your natural lashes will also get damaged if you yank the lashes or use your nails or tweezers. That is why you need to be careful when using them.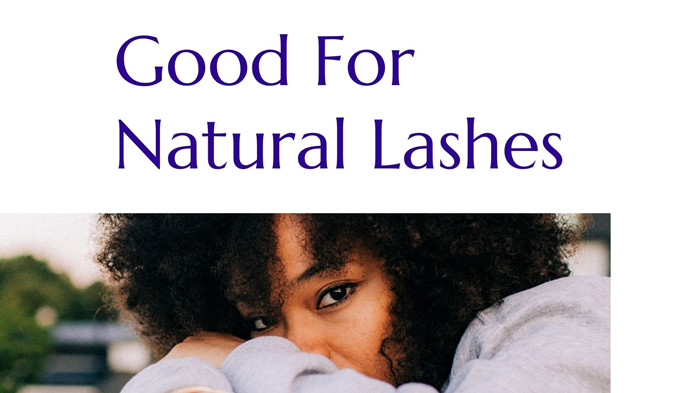 Get Ready In Less Time
Are you always rushing to make it in time to the office, events, and other things? Well, you can invest in mink lashes and save your time. All you will have to do is apply the lashes, and you will be good to go.
You will not have to waste time applying mascaras and doing heavy eye makeup to look pretty. A false eyelash can make all the difference to your look and takes less time to apply. That is why it is the perfect solution for when you are in a hurry.
People that are busy with hectic lives and schedules always keep mink lashes on the go. It saves their time while enhancing their appearance. Even you can enjoy this benefit.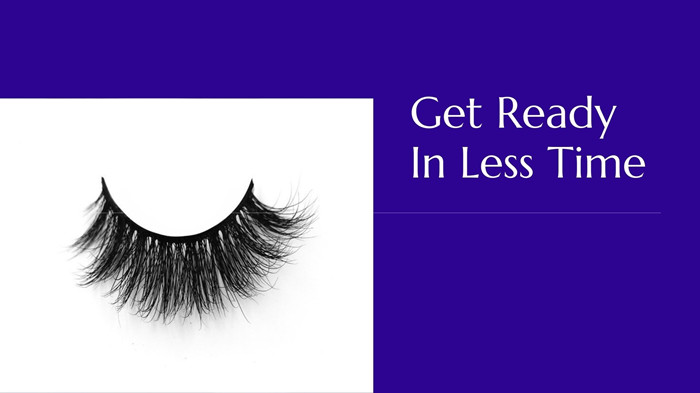 Comfort
Mink lashes are incredibly soft and gentle on your eyes. You can wear them for extended periods, and they will not cause you any discomfort. You can wear them all day, all night, and in any season.
Mink lashes are breathable and soft, so they are perfect for a hot summer's day. Besides that, they are one of the most lightweight false eyelashes out there. So, you will not feel anything at all in your eyes when you are wearing them.
Save Money
If you invest in cost-effective false lashes, they will last you a long time. However, you will have to take care of them properly if you want them to be durable. Care during application and removal will ensure they have a long lifespan.
Taking care will consume some time, but in the long run, you will be saving money. That is especially true if you invest in mink lashes of different styles and thicknesses. You can pair the right one with your makeup and look glam in no time.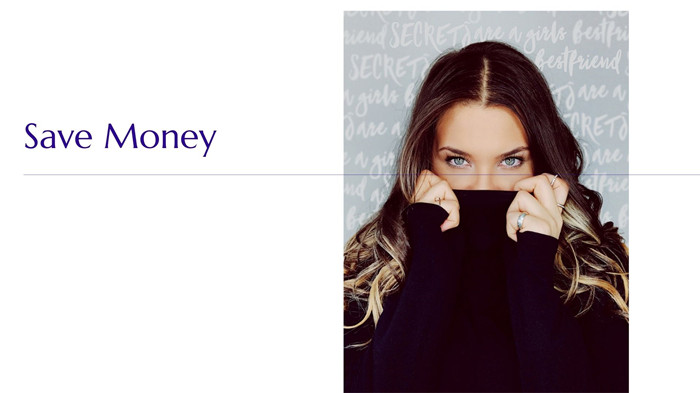 Variety Of Options
With so much competition, the market is filled with various options and varieties. There are false lashes in every style, material, length, and much more. You can choose one or many depending on your budget and preferences.
You will find every type of false eyelash, from affordable to high-end and luxury lashes. However, if you don't have the budget for high-end ones, you don't need to get them. There are many brands out there that offer excellent quality lashes at affordable prices.
So, you can search the market and choose the ones that best suit all your needs. Once you do, you can keep a variety of eyelashes for every occasion.
They Stay In Place
The best part about false eyelashes is that they don't budge from their place. Of course, this is true when you apply the lashes correctly. When you do, they will stay intact even on a windy day.
Besides staying in place, they also hold your overall look together. Eyelashes bind the entire makeup look, and they add more glam to your face. So, if you want to draw attention to your eyes and look gorgeous, then false eyelashes are an ideal choice.
Stay Camera-Ready
We all love looking fabulous for the gram. That is why wearing false mink eyelashes is such a popular choice among Instagram influencers, bloggers, and models. It makes them ready for the camera at all times with minimal makeup.
So, if you also love taking pictures and being camera-ready, then all you need is a pair of mink lashes. They will enhance your entire look, and you will end up looking like a million bucks for the camera.
Final Words
These are the top eight reasons why you should opt for mink eyelashes. They are durable, comfortable, lightweight, and cost-effective. Everyone from celebrities to influencers opts for these lashes because of their unique qualities.
If you also want a perfect solution for looking glamorous, then the mink eyelash is a perfect choice. Selecting a high-quality one will last you a long time and make you look gorgeous. What are you waiting for then?
We have the best mink eyelashes in the market at an affordable price. Please browse the rest of our website now for more information.