Click in here, whether it means you are interested in starting your own false eyelashes business today? The mink lashes business is a small investment business to be your own boss. An eyelash business is one of the best ways to make a high income and change your life. We are giving you several successful steps for being your boss in the beauty industry, especially in the mink lashes business?
Before starting your lash business, what will you do?
Do some research in advance you start lashes business
False eyelashes have a wide range of lashes. There are so many different lashes with different qualities. There are Siberian mink lashes, 3D mink lashes, regular mink lashes. There are also faux mink lashes, silk eyelashes, 25mm lashes, and so on. Lash's length also is different, Like 10mm, 16mm, and 25mm mink lashes, by the way. If you want to know which kind of lashes sell well, Google trends can tell you the results. You can find which lashes are sold well in the local area. Also, you can confirm your potential client's age and career. YouTube is a better way to show more knowledge about the mink lashes business. You can learn from it and quickly.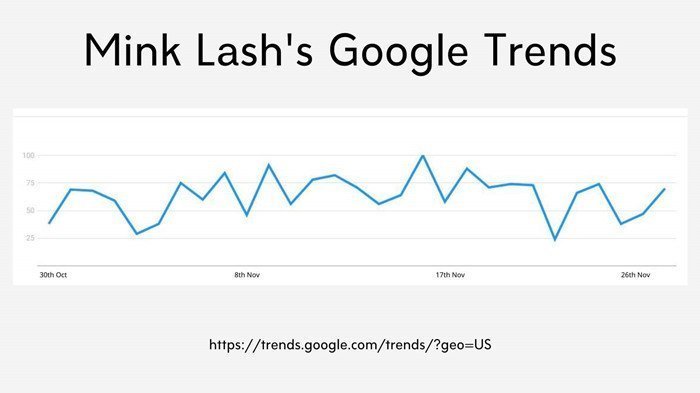 Choose the right platform for starting your eyelashes business
Now, before you start selling your lashes, you need a platform to sell on. Some people trade in person, it's quick, but it's also time-consuming. Suppose you want to catch up with today's beauty boss. You know you need a good platform as well.
For example, Amazon, Facebook, Instagram, Website are where you can sell. Most people choose to build a website for their own mink lashes business. It's friendly and professional. But if you are not enough to invest in the website now, you can choose to sell on Facebook or Instagram. When you have more and more customers, your profit is enough. You need to do a website to support your work unless you want to still time-consuming and lose money.
Shopify, Wix both are good website design platforms. All those already have pre-made templates that you can edit how you desire your website to look. Pay around $29 each month. You can create an online store in one weekend.
If you don't know how to start and edit the template, please check these videos to set your website.
As we all know, use a website to establish your brand is significant. Your clients can order from an online store directly. You only need to check the payment verified, make the lashes order ship out, and add the tracking number. You don't need to pay a store's light bill or other expenses associated with opening a store on the street. You have enough time to do some promotional activities. Then find new ideas for lash packages design, and play with your family.
Set up the right price for mink lashes products
Before setting up a fair price, what will make or break your experiences as an entrepreneur? Is the quality of your product! If you offer crappy products, you will most likely get crappy results from your lashes business, and vice versa. If you provide great mink lashes, you will be more likely to see your customers' excellent results.
We research from our customers, social media platforms, and some online stores. We find $10-15 per mink lashes sold well and fast except for the big brand like Lilly lashes. We all know Lilly lashes one pair is around $25. for small entrepreneurs, we don't suggest it. Remember, we keep our prices fair to help customers. But most importantly, we want to profit enough to run a successful business.
Products sales revenue minus costs equal to your profit. Most lashes entrepreneurs set the retail price according to this equation. If the total of lashes business costs is smaller than your business revenues, you are profitable.
For example, your lashes cost is $5 per pair(when you check the price, remember to add the shipping cost). You can pocket between $5-10 profit from each pair of lashes. When you are a small entrepreneur, your prices have to be affordable. You have to be fair. Don't give people a reason to buy somewhere else.
One tip, Make lashes cost form on your phone or laptop. Write every order cost from your lashes vendor. It not only help you set sales goals but also you can check and update everywhere.
When I am ready to start your lashes business as an entrepreneur, what will I do?
How to find wholesale mink lashes suppliers?
Before starting your own lashes business. You have to find a professional and responsible lashes vendor to offer you high-quality products. If you had the one, Congratulations! But if you are still finding your lashes vendor, there are some suggestions for you.
First, search on Google, types like wholesale mink lashes vendor or mink lashes vendor. You will find some wholesale lashes websites, B2B platforms, or some AD in the results. There will be a ton of lashes vendors popping up. Contact them by Email, Call, or WhatsApp.
Usually, the results you go from those lashes vendors; need high minimum order quantities. Like MOQ 100pcs for mink lashes, MOQ 300pcs for private custom lashes boxes. Now you need a partner who can offer you high-quality lashes and supply you with low MOQ & excellent customer service.
SLEE LASHES can meet your needs. SLEE LASHES offers a wide range of high-quality mink lashes. Base on the one-stop wholesale lashes vendor. You can do custom lashes packages, lashes applicators, adhesives there. To help new or small entrepreneurs, we don't set a high MOQ and offer various lashes and packages. If you are interested in our high-quality mink lashes, feel free to contact us.
And as a professional wholesale lash vendor. SLEE LASHES have offer wholesale mink lashes plan to support the one who really wants to start your own lash line.  There are 3 types of bulk mink lashes plan on the page. Price is affordable, the quality is luxury, and customized service is available. If you are interested in a wholesale bulk lashes plan, feel free to contact us WhatsApp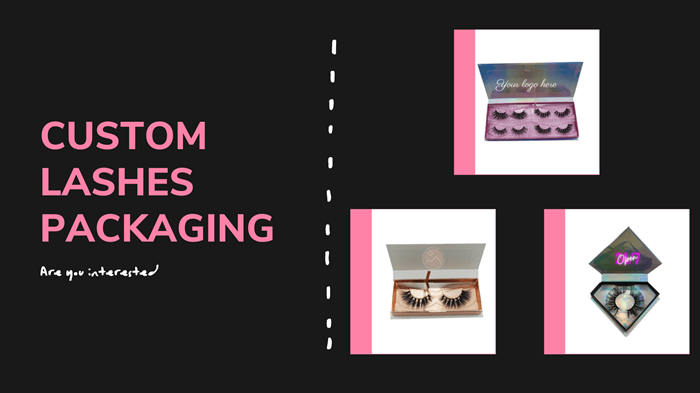 Do I need private custom lashes packages?
It is not an essential thing if you don't have enough investment. But why do we encourage our clients to do private custom lashes packaging? The customized lashes boxes can help you expand your lashes brand. Because you can print brand logo, social information, email, phone number, and whatever you want to show on your mink lashes packaging. There is a real-life scenario; your customer got the lashes, a friend of your customer sees the lashes case. If your products are excellent, she also wants to know where to buy them. Your customer shows your lashes case said, this is a website you can order on it. Look! You get a new customer. Then you will get more new clients and earn more profits.
"I want to show my brand logo on the lashes, but I don't have enough money for customized lashes boxes…" That's the question from our email inbox.
Don't worry, sweetheart. We offer a simple way to help your dream come true. We recommend you can do the logo sticker. Brand name, a phone number can print on the small stickers. You can stick it on the lashes tray. It also can help to show your information when you sold it out. But when you sell mink lashes with the sticker in a transparent round case. It seems simple and not luxurious compare with the lashes in the customized boxes.
Once you have enough investment, please do not hesitate to do private lashes cases. The advantages of custom lash packages vastly outweigh the disadvantages.
I have purchased some lashes. What should I do next?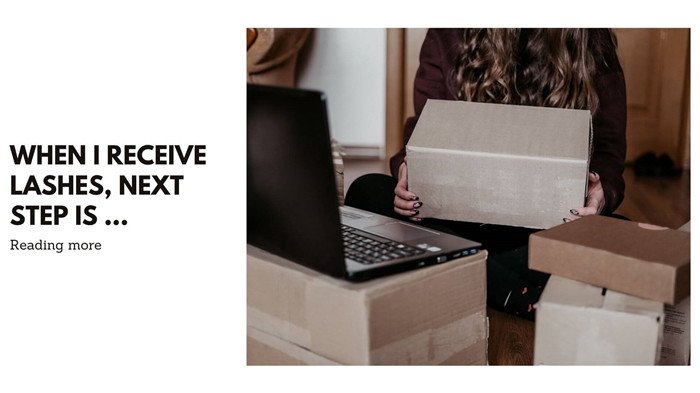 You'd better take product photos by yourself.
Before you receive the order packages. You do some research on Google or YouTube about taking product photos with the phone or taking product photos at home. You also need to find your competitor's website to check which styles they took. Why we suggest, you'd better take products photo by yourself, not use the lashes vendor's images. That's because you must have a clear concept and steady styles of your lashes brand. People who browse your website can exactly that is your lash's brand.
Regardless of how easy and convenient use lashes supplier's pictures are, you always consider one thing that makes your brand more known and grows up soon.
Take product photos is very easy. You are the model of your eyelashes. Remember, you need to draw your customer's attention away from other products and towards you. Your lashes it's unique from others. Lashes photos will seduce your potential consumers to buy your lashes. Tell your potential consumers your mink lashes are beautiful above the average product from photos and videos.
Nowadays, there are plenty of lashes suppliers on Instagram to open their business. You can find some people who only post false eyelashes product like the robot. That's so boring.
We recommend you post not only your lashes products but also share your daily life. Also, share the questions about your potential client's care, and so on. You'd better keep sending 4-6 posts every day. Remember to send the posts at a separate time, like morning, afternoon, and night.
Suppose someone leaves a comment or tag you. You'd better reply to the message. Base on the Instagram rules that can improve your post's interaction. If one post accumulates more likes and comments, that means many people see your pages and know what you do. You can get more followers and potential clients.
Offer the excellent and quick after-sale service
As a mink lashes brand owner, it's up to you to make your customers feel appreciated. When your customers have the problem of how to apply lashes or some other issues. Please offer excellent and immediate customer service to your customer. Don't be lazy with your customer service. You have the responsibility to take good care of who bought from you.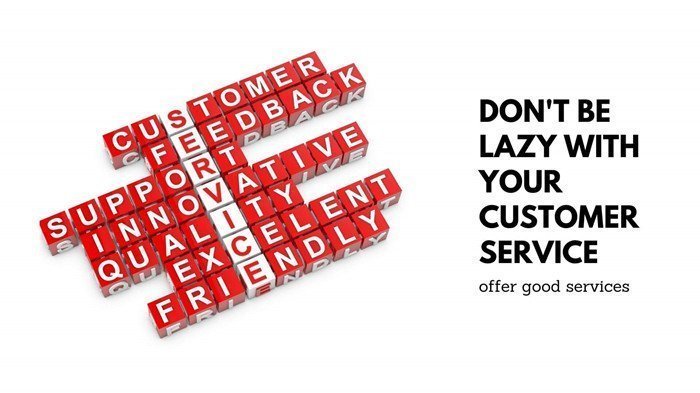 Make sure you are passionate and patient about the lashes business.
About this far, We believe that you know to start a lash business is not easy. There are a lot of things you need to research and decide. Please make sure you truly love and are passionate about the mink lashes business. If not, you'll feel bored and become unmotivated!